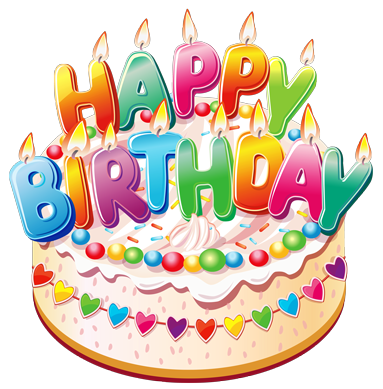 Player Birthdays:
Be sure to have your birthday registered on the forums.
When your personal birthday arrives you can expect IN-GAME perks and celebration.
My gifts to you!

On the day of your birthday you will get a special badge on the forums!
---
A small party at the community building "CB". Legendary Beacon Party, party hats, fireworks!
---
You can adjust
ONE line of server code
to effect the server on the day of your birthday!
You have choice on what you wish to change and if you want to raise it or lower it. (actual number will be determined by Bunn3h for balancing concerns)
Examples Include:
-Increasing Tame rate
-Increasing Gather rate
-Increasing one items drop rate
-Increasing/Decreasing a dino spawn or removing it.
-Adding an Item into a drop/beacon keeping beacon theme in mind
-MANY MORE
Stats I refuse to change do to balance concerns:
-Zero mods
-Disabled Titanosaur
-Level 150 wild, 115 player max
-Max of 6 tribe members
-Auto Turrets cost scaled x3 and cost 1 element each
-Heavy Turrets cost scaled x3 and cost 3 element each
-Auto Turrets 31% more damage
-Vault Cost is scaled x3
-Corpse location beams
-Structure collide tweaked
-Rebalanced Wyverns/Drake/Elemental Stats
-0.5 Structure Resistance (structures take half damage)
-Unlimited Respecs (mindwipe)
-Third Person Enabled
-Map Location Enabled
-Disabled transfers
Admin





Posts

: 279


Carrots

: 483


Join date

: 2017-06-03


Age

: 29


Location

: VA





Similar topics
---
Permissions in this forum:
You
cannot
reply to topics in this forum