Weekly Events
Monday Mondays




Double Buck drops!

Double Tame Tuesdays




Tame boosted to x6

Fight Club Fridays

Wild Weekend




Random effect is active all weekend!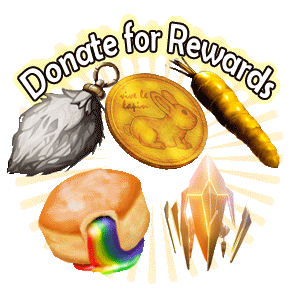 Become a Patron!
Top posting users this week
Sent online on the Tue Feb 11, 2020 7:47 pm by Bunn3h
Schedule:

Date / Time:

Tue Feb 11, 2020 4:00 pm

End date / time:

Tue Feb 18, 2020 10:00 pm

Price per person: Free
Category: Video Games
Event's details:
Dates
2/11 - 2/18

Activities
For the duration of the event, Coelacanth will be fishing for some love. Reel in these amorous fish and be showered in candies, some chocolates and even chibi pets!

Rates
Increased breeding rates to 3x (mating interval, egg hatch speed, and maturation)
Increased player XP rates to 2x
Increased harvesting rates to 2x

New Emotes
Flirt Emote

New Items
"Cupid Couture Bottom" (Pants Skin)
"Cupid Couture Top" (Shirt Skin)
"Halo Headband" (Hat Skin)
"Teddy Bear Grenades" (Grenade Skin)
"Bow & Eros" (Bow skin)
"Love Shackles" (Handcuffs Skin)

6 New Chibi Pets

Wild Event Creature Colors
Red
Magenta
Light Red
White

Past Event Items
Valentine Chocolates - Chocolates can be used to heal your tames or provide a big boost in acquiring new tames!
Valentine Candies - Candies can be used to give a tamed dinosaur a random coloring!