Weekly Events
Monday Mondays




Double Buck drops!

Double Tame Tuesdays




Tame boosted to x6

Fight Club Fridays

Wild Weekend




Random effect is active all weekend!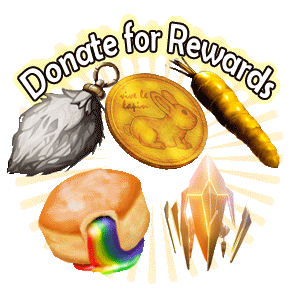 Become a Patron!
Top posting users this week
Beacons
Almost every beacon on the server is custom coded loot.
Below find info on the items and
drop %
.
Press CTRL+F and type in your item to find it fast!
LAND
Ascendant Quality Items can only be found in Legendary beacons. Excluding white beacon can always have ascendant.
All Quality Items have
20%
at being a blueprint.
White Beacon - Level 3

RESOURCES / MISC

▬▬▬▬▬▬▬▬▬▬▬▬▬▬▬▬▬▬▬▬

Legendary Beacon

Auto maximum possible of the item

▬▬▬▬▬▬▬▬▬▬▬▬▬▬▬▬▬▬▬▬

100% of 6-8 Items from below pool

12-20 Cactus Sap

70%

7-15 Sand

70%

5-10 Sulfur

70%

1-6 Salt

50%

7-15 Clay

60%

7-15 Stone

70%

7-15 Flint

70%

30-80 Fiber

70%

10 Oil

60%

15-30 Wood

60%

30-90 Thatch

60%

10-25 Glowstick

50%

40-70 Ascerbic Mushroom

60%

30-50 Aggeravic Mushroom

60%

40-50 Aquatic Mushroom

60%

40-60 Auric Mushroom

60%

40-60 Blue Sap

60%

10-20 Corrupt Nodule

60%

40-60 Red Sap

60%

10-30 Gas

60%

40-70 Blue Gem

70%

40-70 Green Gem

60%

20-40 Red Gem

50%

60- 90 Fungal Wood

60%

1 Water jar

50%

1 Torch

60%

1 Paintbrush

30%

3 Sleeping Bag

30%

1 Blood Extractor

50%

1-5 Medical Brew

30%

1-5 Energy Brew

20%

1 GPS

50%

1 Taxidermy Tool

50%

1-10 Bug Repellant

20%

1 Compass

60%

1 Radio

40%

1-5 Enduro Stew

20%

1-5 Lazarus Chowder

20%

1-5 Calien Soup

30%

1-5 Fria Curry

30%

1-5 Focal Chili

20%

1-5 Battle Tartare

20%

1-5 Cactus Broth

20%

1-5 Soap

30%

10 Rare Flower

70%

10 Rare Mushroom

70%

1-5 Shadow Steak

30%

1 Spyglass

50%

1 Transponder

50%

1-4 Transponder Node

50%

1 Canteen

70%

1-10 Re-Fertilizer

40%

1-5 Lesser Antidote

30%

1 Fishing Rod

10%

1 Metal Hatchet

20%

1 Metal Pick

20%

1 Climbing Pick

20%

1 Pliers

40%

2-4 Zipline Anchor

30%

1-5 Broth of Enlightenment

30%

1 Magnifying Glass

30%

1 Spray Painter

30%

.

.

.

.

.

.

.

.

.

.

.

.

.

.

.

.

.

.

.

.

.

.

.

.

.

.

.

.

.

.

.

.

.

.

.

.

.

.

.

.

.

.

.

.

.

.

.

.

.

.

.

.

.

.

.

.

.

.

.

.

.

.

.

.

.

.

.

.

.

.

.

.

.

.

.

.

.

.

.

.

.

.

.

.

.

.

.

.

.

.

.

.

.

.

.

.

.

.

.

.

.

.

.

.

.

.

.

.

.

Green Beacon - Level 15

BUILDING

▬▬▬▬▬▬▬▬▬▬▬▬▬▬▬▬▬▬▬▬

Legendary Beacon

Higher chance at item over blueprint

Tek doors jump to 10% chance

▬▬▬▬▬▬▬▬▬▬▬▬▬▬▬▬▬▬▬▬

80% of 5 Items from below pool

3 Thatch Wall

25%

1 Thatch Wall BP

100%

1 Thatch Ceiling

100%

1 Thatch Door

100%

1 Thatch Doorframe

100%

1 Thatch Floor

100%70% of 1 Item from below pool

1 Cooking Pot

75%

1 Vessel

75%

1 Forge

75%

1 Smithy

50%

1 Preserving Bin

50%70% of 1 Item from below pool

1 Mirror

75%

1 Rug

75%

1 Rope Ladder

75%

1 Storage Box

75%

1 Delivery Crate

75%

1 Dino Leash

75%

1 Small Taxidermy Base

75%

1 Medium Taxidermy Base

75%

1 Large Taxidermy Base

75%

1 Fish Basket

75%

1 Large Storage Box

50%

1 Bookshelf

50%70% of 1 Item from below pool

1 Sleeping Bag

75%

1 Tent

75%

1 Bed

50%

1 Bunk Bed

25%70% of 3-5 Items from below pool

1 Wood Elevator Top Switch

75%

1 Wood Elevator Track

75%

1 Small Wood Elevator Platform

75%

1 Medium Wood Elevator Platform

50%

1 Large Wood Elevator Platform

50%70% of 5-9 Items from below pool

3 Wood Wall

25%

1 Wood Wall BP

100%

1 Wood Ceiling

100%

1 Wood Door

100%

1 Wood Doorframe

100%

1 Wood Hatchframe

75%

1 Wooden Trapdoor

75%

1 Wood Fence Foundation

75%

1 Wood Dino Gate

75%

1 Wood Dino Gateframe

75%

1 Wood Ladder

75%

1 Wood Pillar

75%

1 Wood Railing

75%

1 Wood Ramp

75%

1 Wood Sign

75%

1 Wood Billboard

75%

1 Wood Wall Sign

75%

1 Wood Stairs

75%

1 Wood Windowframe

75%70% of 5-7 Items from below pool

1 Stone Pipe Intake

100%

1 Stone Pipe Straight

100%

1 Stone Pipe Incline

100%

1 Stone Pipe Intersection

100%

1 Stone Pipe Vertical

70%

1 Stone Pipe Tap

70%

1 Water Tank

70%60% of 5-9 Items from below pool

3 Stone Wall

25%

1 Stone Wall BP

100%

1 Stone Ceiling

100%

1 Reinforced Door

100%

1 Stone Doorframe

100%

1 Stone Hatchframe

75%

1 Reinforced Trapdoor

75%

1 Stone Fence Foundation

75%

1 Reinforced Dino Gate

75%

1 Stone Dino Gateframe

75%

1 Stone Pillar

75%

1 Stone Railing

75%

1 Behemoth Dino Gate

75%

1 Behemoth Gateframe

75%

1 Stone Cliff Platform

75%

1 Stone Stairs

75%

1 Stone Windowframe

75%60% of 5-9 Items from below pool

3 Adobe Wall

25%

1 Adobe Wall BP

100%

1 Adobe Ceiling

100%

1 Adobe Door

100%

1 Adobe Doorframe

100%

1 Adobe Hatchframe

75%

1 Adobe Trapdoor

75%

1 Adobe Fence Foundation

75%

1 Adobe Dino Gate

75%

1 Adobe Dino Gateframe

75%

1 Adobe Pillar

75%

1 Adobe Railing

75%

1 Adobe Ramp

75%

1 Adobe Ladder

75%

1 Adobe Behemoth Dino Gate

75%

1 Adobe Behemoth Gateframe

75%

1 Adobe Stairs

75%

1 Adobe Windowframe

75%

1 Adobe Window

75%50% of 5-7 Items from below pool

3 Greenhouse Wall

25%

1 Greenhouse Wall BP

100%

1 Greenhouse Ceiling

100%

1 Greenhouse Door

100%

1 Greenhouse Roof

100%

1 Greenhouse Wall Sloped Left

100%

1 Greenhouse Wall Sloped Right

100%

1 Greenhouse Doorframe

100%50% of 5-7 Items from below pool

1 Metal Pipe Intake

100%

1 Metal Pipe Straight

100%

1 Metal Pipe Incline

100%

1 Metal Pipe Intersection

100%

1 Metal Pipe Vertical

70%

1 Metal Pipe Tap

70%

1 Metal Water Tank

70%50% of 6-7 Items from below pool

1 Generator

100%

1 Outlet

100%

1 Electrical Cable Straight

100%

1 Electrical Cable Incline

100%

1 Electrical Cable Intersection

100%

1 Electrical Cable Vertical

100%

1 Air Conditioner

100%

1 Lamp

70%

1 Omni Directional Light

70%

1 Keypad

70%

1 Wind Turbine

70%30% of 5-9 Items from below pool

3 Metal Wall

25%

1 Metal Wall BP

100%

1 Metal Ceiling

100%

1 Metal Door

100%

1 Metal Doorframe

100%

1 Metal Hatchframe

75%

1 Metal Trapdoor

75%

1 Metal Fence Foundation

75%

1 Metal Dino Gate

75%

1 Metal Dino Gateframe

75%

1 Metal Ladder

75%

1 Metal Pillar

75%

1 Metal Railing

75%

1 Metal Ramp

75%

1 Metal Behemoth Dino Gate

75%

1 Metal Behemoth Gateframe

75%

1 Metal Cliff Platform

75%

1 Metal Sign

75%

1 Metal Billboard

75%

1 Metal Wall Sign

75%

1 Metal Stairs

75%

1 Metal Windowframe

75%6% of 2 Items from below pool

2 Tek Door

100%

2 Tek Doorframe

100%
Blue Beacon - Level 25

TAME ITEMS

▬▬▬▬▬▬▬▬▬▬▬▬▬▬▬▬▬▬▬▬

Legendary Beacon

Higher quantity of item

Ascendant Quality Possible

▬▬▬▬▬▬▬▬▬▬▬▬▬▬▬▬▬▬▬▬

100% item always included

20-40 Narcotic

100%80% of 1 Item from below pool

3-5 Dilo Kibble

80%

3-5 Vulture Kibble

60%

3-5 Dodo Kibble

80%

3-5 Dimorph Kibble

60%

3-5 Scorpion Kibble

50%

3-5 Featherlight Kibble

40%

3-5 Glowtail Kibble

40%

3-5 Rock Drake Kibble

40%

3-5 Moschops Kibble

60%

3-5 Kairuku Kibble

60%

3-5 Microraptor Kibble

40%

3-5 Pegomastax Kibble

40%

3-5 Lystro Kibble

50%

3-5 PachyRhino Kibble

50%

3-5 Compy Kibble

40%

3-5 Parasaur Kibble

40%

3-5 Troodon Kibble

30%

3-5 Titanboa Kibble

30%70% of 1 Item from below pool

3-5 Pachy Kibble

40%

3-5 Oviraptor Kibble

70%

3-5 Anklyo Kibble

70%

3-5 Carno Kibble

60%

3-5 Morellatops Kibble

50%

3-5 Mantis Kibble

40%

3-5 Pelagornis Kibble

50%

3-5 Archaeopteryx Kibble

50%

3-5 Trike Kibble

40%

3-5 Rex Kibble

30%

3-5 Raptor Kibble

30%

3-5 Ichthyornis Kibble

30%

3-5 Megalania Kibble

30%

3-5 Spino Kibble

40%

3-5 Ptero Kibble

50%

3-5 Megalosarus Kibble

30%

3-5 Kentro Kibble

30%

3-5 Theri Kibble

40%

3-5 Iguanodon Kibble

40%

3-5 Dimtro Kibble

40%

3-5 Allo Kibble

40%

3-5 Thorny Dragon Kibble

40%

3-5 Galli Kibble

40%

3-5 Baryonyx Kibble

40%

3-5 Terrorbird Kibble

40%

3-5 Diplo Kibble

40%

3-5 Quetz Kibble

30%

3-5 Sarco Kibble

30%

3-5 Argent Kibble

30%

3-5 Turtle Kibble

30%

3-5 Sarco Kibble

30%

3-5 Bronto Kibble

30%

3-5 Tapajara Kibble

30%70% of 2 Items from below pool

10-40 Tranq Arrow

100%

1 Bow

50%

1 Crossbow

20%20% of 1-2 Items from below pool

10-20 Tranq Dart

80%

10-10 Spear Bolt

30%

10-10 Shocking Tranq Dart

20%

1 Longneck Rifle

20%

1 Harpoon

20%15% of 1 Item from below pool

1 Scout Remote

80%

1 Unassembled Enforcer

60%

.

.

.

.

.

.

.

.

.

Purple Beacon - Level 35

SADDLES

▬▬▬▬▬▬▬▬▬▬▬▬▬▬▬▬▬▬▬▬

Legendary Beacon

Chance at Ascendant Quality

▬▬▬▬▬▬▬▬▬▬▬▬▬▬▬▬▬▬▬▬

90% of 1-2 Items from below pool

1 Phiomia Saddle

80%

1 Parasaur Saddle

80%

1 Turtle Saddle

80%

1 Morellatops Saddle

80%

1 Pachy Saddle

70%

1 Trike Saddle

70%

1 Raptor Saddle

70%

1 Hyaenodon Saddlebag

70%

1 Equus Saddle

60%

1 Scorpion Saddle

60%

1 Procoptodon Saddle

60%

1 Stego Saddle

60%

1 Pachyrhino Saddle

50%

1 Gallimimus Saddle

50%

1 Iquanodon Saddle

50%

1 Megaloceros Saddle

40%

1 Mammoth Saddle

40%

1 Diplodocus Saddle

40%

1 Terror Bird Saddle

30%

1 Doed Saddle

30%

1 Ankylo Saddle

30%

1 Saber Saddle

20%

1 Sarco Saddle

20%

1 Velonasaur Saddle

10%70% of 1 Item from below pool

1 Kaprosuchus Saddle

80%

1 Toad Saddle

80%

1 Thorny Dragon Saddle

70%

1 Araneo Saddle

70%

1 Paracer Saddle

70%

1 Chalico Saddle

60%

1 Dire Bear Saddle

60%

1 Mantis Saddle

60%

1 Carno Saddle

50%

1 Ravenger Saddle

50%

1 Baryonyx Saddle

50%

1 Thyla Saddle

50%

1 Megatherium Saddle

50%

1 Rhino Saddle

50%

1 Arthro Saddle

50%

1 Megalosaurus Saddle

40%

1 Rollrat Saddle

40%

1 Daeodon Saddle

40%

1 Beaver Saddle

30%

1 Karkinos Saddle

30%

1 Bronto Saddle

30%

1 Allo Saddle

30%

1 Therizino Saddle

30%

1 Spino Saddle

30%

1 Megalania Saddle

30%

1 Rex Saddle

30%

1 Yuty Saddle

30%

1 Basilisk Saddle

30%

1 Giga Saddle

20%50% of 1 Item from below pool

1 Dolphin Saddle

80%

1 Manta Saddle

60%

1 Dunkle Saddle

60%

1 Megalodon Saddle

40%

1 Basilo Saddle

40%

1 Plesia Saddle

40%

1 Mosa Saddle

20%

1 Tuso Saddle

20%50% of 1 Item from below pool

1 Ptero Saddle

80%

1 Moth Saddle

80%

1 Pela Saddle

80%

1 Tape Saddle

30%

1 Argent Saddle

30%

1 Gasbags Saddle

30%

1 Snow Owl Saddle

25%

1 Rock Drake Saddle

20%

1 Managarmr Saddle

20%

1 Quetz Saddle

10%10% of 1 Item from below pool

1 Paracer Platform Saddle

70%

1 Bronto Platform Saddle

50%

1 Plesi Platform Saddle

50%

1 Mosa Platform Saddle

20%

1 Quetz Platform Saddle

20%
Yellow Beacon - Level 45

ARMOR

▬▬▬▬▬▬▬▬▬▬▬▬▬▬▬▬▬▬▬▬

Legendary Beacon

Chance at Ascendant Quality

▬▬▬▬▬▬▬▬▬▬▬▬▬▬▬▬▬▬▬▬

70% of 1-2 Items from below pool

1 Cloth Boots

80%

1 Cloth Gloves

80%

1 Cloth Hat

50%

1 Cloth Pants

40%

1 Cloth Shirt

40%70% of 1-2 Items from below pool

1 Hide Boots

80%

1 Hide Gloves

80%

1 Hide Hat

50%

1 Hide Pants

40%

1 Hide Shirt

40%60% of 1-2 Items from below pool

1 Desert Cloth Boots

80%

1 Desert Cloth Gloves

80%

1 Desert Goggle Hat

50%

1 Desert Cloth Pants

40%

1 Desert Cloth Shirt

40%60% of 1-2 Items from below pool

1 Chitin Boots

80%

1 Chitin Gloves

80%

1 Chitin Hat

50%

1 Chitin Pants

40%

1 Chitin Shirt

40%50% of 1-2 Items from below pool

1 Flak Boots

80%

1 Flak Gloves

80%

1 Flak Helm

50%

1 Flak Pants

40%

1 Flak Shirt

40%50% of 1-2 Items from below pool

1 Hazard Boots

80%

1 Hazard Gloves

80%

1 Hazard Helm

50%

1 Hazard Pants

40%

1 Hazard Shirt

40%50% of 1-2 Items from below pool

1 Fur Boots

80%

1 Fur Gloves

80%

1 Fur Helm

50%

1 Fur Pants

40%

1 Fur Shirt

40%50% of 1-2 Items from below pool

1 Ghillie Boots

80%

1 Ghillie Gloves

80%

1 Ghillie Helm

50%

1 Ghillie Pants

40%

1 Ghillie Shirt

40%20% of 1-2 Items from below pool

1 Riot Boots

80%

1 Riot Gloves

80%

1 Riot Helm

50%

1 Riot Pants

40%

1 Riot Shirt

40%20% of 1 Item from below pool

1 Wood Shield

80%

1 Metal Shield

50%

1 Riot Shield

20%

.

.

Red Beacon - Lvel 60

WEAPONS / TRAPS / ATTACHMENTS

▬▬▬▬▬▬▬▬▬▬▬▬▬▬▬▬▬▬▬▬

Legendary Beacon

Chance at Ascendant Quality

▬▬▬▬▬▬▬▬▬▬▬▬▬▬▬▬▬▬▬▬

70% of 1-2 Items from below pool

1 Holoscope

60%

1 Scope

30%

1 Flashlight

60%

1 Silencer

60%

1 Laser

60%

1 Zipline Motor

40%

1 Glider

30%50% of 2 Items from below pool

5-10 Oil Jar

60%

1 Oil Jar Blueprint

30%

5-10 Plant Species Y

30%

5-10 Plant Species X

30%

10 Plant Species Z

30%

4 Poison Trap

30%

1-4 Bear Trap

30%

1-4 Large Bear Trap

30%70% of 2 Items from below pool

1 Boomerang

100%

1 Pike

100%

1 Whip

70%

1 Club

100%

1 Sword

30%

1 Pistol

50%

1 Rifle

40%

1 Shotgun

40%

1 Chainsaw

40%

1 Fabricated Pistol

30%

1 Assault Rifle

30%

1 Flamethrower

30%

1 Pump Action Shotgun

30%

1 Fabricated Sniper

30%70% of 2 Items from below pool

1 Crossbow

60%

1 Compound Bow

20%

20 Metal Arrow

70%

50 Arrow

100%

5 Flame Arrow

30%

1 Flame Arrow Blueprint

10%60% of 2 Items from below pool

20-50 Simple Bullet

100%

20-50 Simple Rifle Bullet

100%

20-50 Simple Shotgun Bullet

50%

20-50 Advanced Bullet

50%

20 Flamethrower Ammo

50%

1 Flamethrower Ammo Blueprint

50%

20 Advanced Rifle Bullet

50%

20 Advanced Sniper Bullet

50%30% of 2 Items from below pool

10-20 Grenade

90%

1-15 Cluster Grenade

50%

1 Cluster Grenade Blueprint

30%

15-20 C4

60%

1 Rocket Launcher

50%

10-20 Rocket

30%

10-20 Homing Missile

30%

1 Homing Missile Blueprint

20%

1 Ballista Turret

30%

1 Minigun Turret

30%

1 Rocket Turret

30%10% of 1 Item from below pool

50 Propellant

80%

2-5 Cannon Shell

20%

2-5 Rocket Pod

20%

Bunn3h

Admin





Posts

: 294


Reputation

: 28


Age

: 30


Location

: VA



Similar topics
---
Permissions in this forum:
You
cannot
reply to topics in this forum