Weekly Events
Monday Mondays




Double Buck drops!

Double Tame Tuesdays




Tame boosted to x6

Fight Club Fridays

Wild Weekend




Random effect is active all weekend!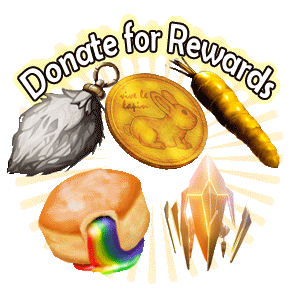 Become a Patron!
Top posting users this week
Hello, im Mandret
some maybe know me, im the guy with the never finished castle on Hebi island.
So in rl im from Germany, what makes it hard to get on to the right time for events and whatever cool is running
My RL name is Michel, but im fine with mike, Michael and of course Mandret. I was born at the 28 Oct 1991 in a small town in the state NRW (westsideGerman ;D) Im a state-Certified Farmer but also have tryed out some other stuff. Also please have mercy with my lag of english grammaskills ;D my Hobbies including reading, cooking, Videogames and tabletop.
I ve played Ark right from when it started on steam as far as i can tell. I still remember when we started on Offiserver 7 as Tribe jurassic then changed to jurrassic Rangers and, after the first meetings of good old trolls and most ppl just left, i changed it to Iron Phoenix thats around on the Den for quite some Time now. I ve meet Bunn3h on server 7 too. She was playing there too before her tribe was wiped by some others ( Offiserver stuff most of you know). When she asked me first to check out the Den i wasnt sure if i should join or not, thing were still good on server7 for me, nice base in hebiisland, not so bad Dinos etc.( and  im a stubborn ass btw). Then there came the Gigas and all my stuff was gone:lol!: . Well, im happy that i got to the Den with its rules and its great Admin of course!
Hope to meet alot of old and new people on the Den!
Best regards
Mandret
PS: Hebiisland IS MINE!

Mandret

Dodo Destroyer





Tribe

: Ironphoenix


Posts

: 13


Reputation

: 1



Hiii Mandret! We almost share a birthday. Mines October 27, 1990!

Brittni (Ada)

Direwolf Hunter





Tribe

: Buttered Biscuits


Posts

: 91


Reputation

: 11


Age

: 29


Location

: TN




Mandret

Dodo Destroyer





Tribe

: Ironphoenix


Posts

: 13


Reputation

: 1



Good evening Mike!
I believe on the last wipe we were allies and that we've spoken a bit here and there during our time on the Den! I hope to get to know you better in the future and maybe to see that castle completed down on herb island soon?
Regards,
Brent

Brent147

Carno Conqueror





Tribe

: Elysium


Posts

: 129


Reputation

: 7


Age

: 29


Location

: Illinois, USA



I look forward to getting to know you Mandret. May you find happiness on your tranquil island

Dragonfly

Carno Conqueror





Posts

: 134


Reputation

: 9


Age

: 25


Location

: WA



When i ever finish the castle everyone is welcome to try a siege on it! XD

Mandret

Dodo Destroyer





Tribe

: Ironphoenix


Posts

: 13


Reputation

: 1



Mandret, you should check out my castle sometime

Brent147

Carno Conqueror





Tribe

: Elysium


Posts

: 129


Reputation

: 7


Age

: 29


Location

: Illinois, USA



Will do so Brent

Mandret

Dodo Destroyer





Tribe

: Ironphoenix


Posts

: 13


Reputation

: 1



---
Permissions in this forum:
You
cannot
reply to topics in this forum