Weekly Events
Monday Mondays




Double Buck drops!

Double Tame Tuesdays




Tame boosted to x6

Fight Club Fridays

Wild Weekend




Random effect is active all weekend!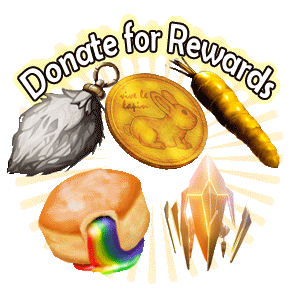 Become a Patron!
Top posting users this week
United Grocers Supermarket - Grand Opening!!
The United Grocers Supermarket will be opening it's doors on August 21st (assuming nothing horrific happens of course)! This is going to be a community open building provided by and maintained by the Grocers where people can congregate, barter and trade their prized dinos out like farmed cattle, stocks of whores and general schoolyard wine gum trading - "yes, I will trade you a Pog for your vagina" type of deal
.... ok MAYBE not that drastic, but you get the picture!
Some questions you ask, well here, allow me to answer them for you!
UPDATE - August 25
The grocery store will be opening it's doors on Sunday evening\Monday morning upon the cease fire of mass destruction - AKA PvP - AKA Bunn3h's Bloodlust WTF Extravaganza Bazaar....


Oh glorious beer, will I be able to sell my one and only child (Level 9001 Trike)?

FUCK YES


What does it cost to use this amazing, state of the art, glorious, shimmering, fantastically magical building's services?

We charge a modest 10% fee on any sale. All transactions will go entirely through United Grocers and we will pay out the owed amount to the seller after sale is complete. (e.g. You sell your level 9001 trike for 5000CP, we take 500CP of that and throw it into our enormity of vaults and give your peasant payment of 4500CP back to you)


Is there anything that I am not allowed to sell in game?

Not a chance... if you want to sell your first born, feel free. If you want to sell items, we encourage it! If you want to sell your body for farming for a 4 hour period, not a problem (bunn3h? can we have a forum board for waiver signing for this?)


What happens if I break something in the house? Or is this even possible with this Unicorn building of magnificence?

While it is highly unlikely you will EVER be able to damage the building for the reasons listed below, we will take any damage under consideration for damage level and take action accordingly. You may only be required to replace any damaged parts, or we may require body parts which we will harvest from your base after murdering all your Dodo's to achieve this (and... we will keep the dead Dodo's after raiding you).
-Building is constructed from the highest quality and grade of material known to man... survivors. Unicorn blood infused Obsidian alloys crafted in the crucible of the bunn3h tower of doom (aka bunn3h's forge)
-We will have approximately 500 turrets fully stocked surrounding the exterior for PVP goodness (let's be honest... the unicorn blood building alloys is really the winner here)
Feel free to ask any intelligent questions below and we will be happy to answer them. Stupid may not apply!
Last edited by beermeat on Fri Aug 25, 2017 10:11 pm; edited 1 time in total

beermeat

Dodo Destroyer





Posts

: 13


Reputation

: 1


Age

: 37



Very nice!! I look forward to seeing this in action!

Brittni (Ada)

Direwolf Hunter





Tribe

: Buttered Biscuits


Posts

: 91


Reputation

: 11


Age

: 29


Location

: TN



This would be so interesting to try! I can't wait for this to get going ;P

Yamish

Dilophosaur Slayer





Tribe

: The Town of Moonlight


Posts

: 39


Reputation

: 3


Age

: 30


Location

: ARLINGTON



This sounds pretty awesome. I look forward too seeing it in all of it's glory. *licks the unicorn blood alloy material*

Brent147

Carno Conqueror





Tribe

: Elysium


Posts

: 129


Reputation

: 7


Age

: 29


Location

: Illinois, USA



*Updated Above in Original Post*

beermeat

Dodo Destroyer





Posts

: 13


Reputation

: 1


Age

: 37



Similar topics
---
Permissions in this forum:
You
cannot
reply to topics in this forum